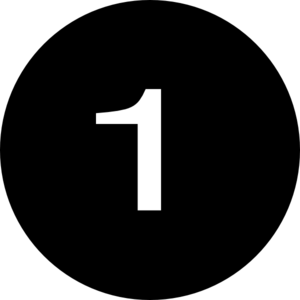 There are so many products out there for hair! Endless aisles of shampoos, conditioners, hair masks and numerous other concoctions that promise beautiful hair can be found in your local drugstore, beauty supply shop or big-box stores. Gorgeous models look back at us from glossy magazine ads promising beautiful hair full of shine and volume. We all want that hair, right? What exactly is in these promising products that will make our hair look so amazing? Take a look at the ingredients label on the back of the bottle.
When you look at the ingredients lists on these products, do you really know what they are? What are you putting on your hair and scalp? Can you pronounce the ingredients? Are the ingredients really safe? If you are concerned with eliminating the toxins in your environment and food, you should also think about eliminating the toxins in your bath, beauty and hair products, too.
You may be very surprised to know that you have products right in your own kitchen that can also deliver amazing results. These items are safe, and you can pronounce them! As an example, here are some hair "recipes" for shampoos, conditioners and build-up removers that you can make from items found in your very own kitchen:
Remove Product Build Up
Mix A� cup of vinegar and one cup of water. After conditioning your hair, use this as a final rinse. Your hair will be soft and shiny.
Hair Egg Conditioner Recipe
1 teaspoon baby oil
1 egg yolk
1 cup water
Beat the egg yolk until it's frothy. Add the oil and beat again. Mix this with the water. Massage into the scalp and hair. Rinse well.
Hair Conditioner
Combine mashed avocado with some coconut milk. Comb it through the hair and let sit for 10 -15 minutes. Rinse.
Shampoo Recipe
In a blender, combine 1 ounce olive oil, 1 egg, 1 tablespoon lemon juice, and 1/2 teaspoon apple cider vinegar. Blend well. You can use this as regular shampoo.
Remove Conditioner Buildup
Baking soda removes conditioner build-up from your hair. Rub in and rinse thoroughly, then shampoo with your regular shampoo.
Hair Conditioner
Mayonnaise is a great conditioner for dry hair! Depending on the length of your hair, apply approximately 1/2 cup of mayonnaise to your dry hair. Work into hair well and then cover your hair with a plastic bag. Wait for 15 minutes. Rinse thoroughly and then shampoo as usual.
These are just some examples of food products that can do wonders for your hair. What can you find around your kitchen that can double as a beauty product? Take a look around your kitchen today, and then have some fun creating your own healthy and safe hair recipes!